Reordering
Simon's Stamps can only process reorders for Multi Color stamps originally ordered through Simon's Stamps.
Please use the required re-ordering number - to be found on the back of the pad or on a card attached to the delivery - to order another identical multi colour pad.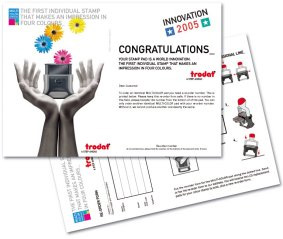 PLEASE NOTE:
You can only order another identical MULTI-COLOR ink pad with the re-order number.
Otherwise, it is not possible to produce another exactly the same.
>> Click here to order Multi Color Rubber Stamps <<
<- BACK
© 2010 Simon's Stamps, Inc. | Custom Rubber Stamps